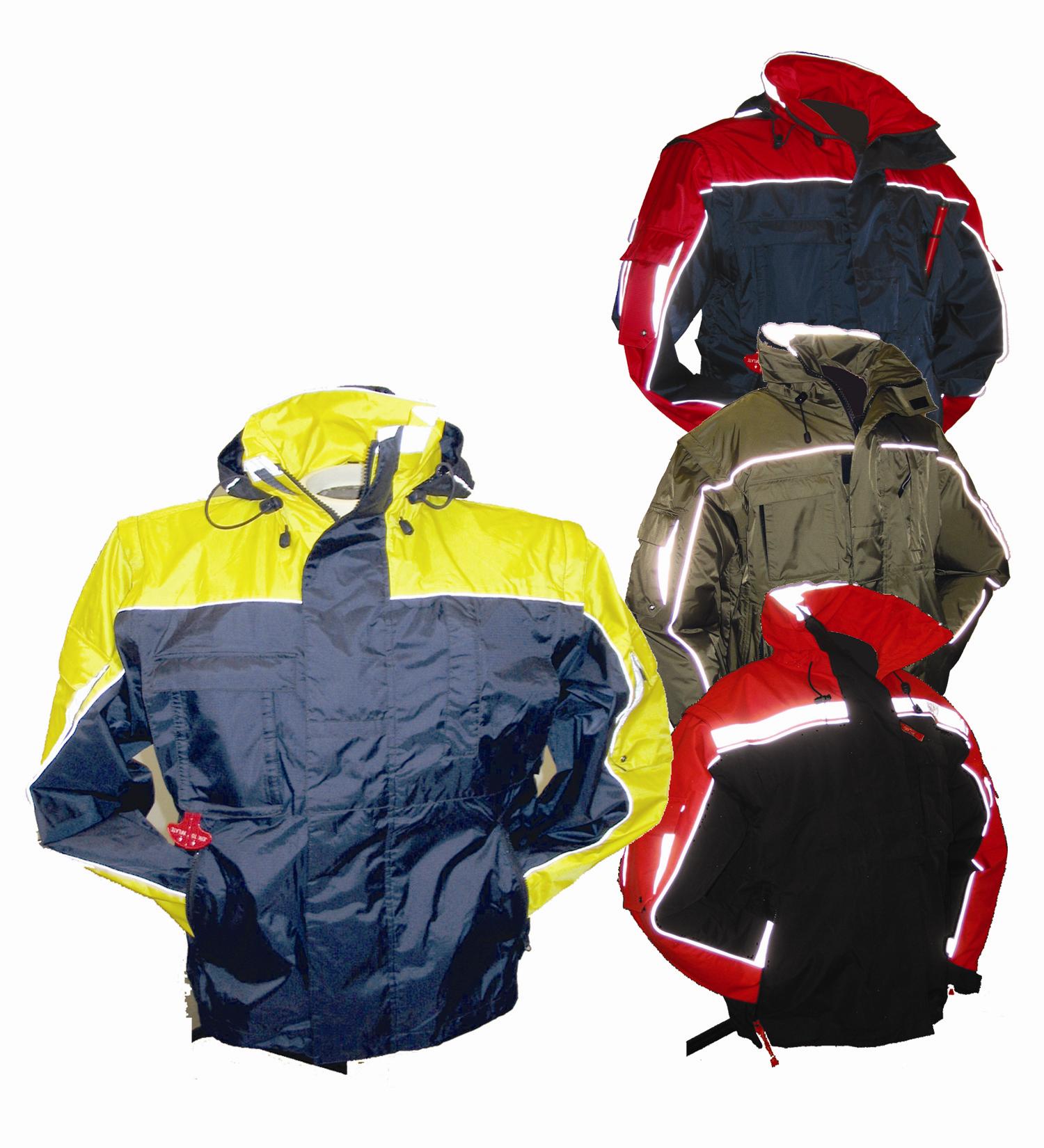 Inflatable Life Vests
Float-Tech Inflatable Life Jacket System Waterproof Breathable Rip-Stop Nylon available in Yellow/Navy, Red/Navy & Olive/Drab w- Zip-Off Sleeves
****Limited Sizes Available in Olive/Drab**** Contact us via email for availability
Quatic is the world's first all-weather jacket system featuring a Float Tech® integrated and removable USCG Approved life vest. Designed for low-profile, comfortable use, the life vest can be set to automatically deploy upon submersion or deploy manually and features self-righting capabilities in case of unconsciousness. Wear the life vest alone, under the jacket shell or unzip the sleeves (select models) for a shore-friendly look. Wear it for fun. Wear it for work. Wear it for life.

When it comes to water safety, comfort is key – and nobody knows this better than those on the water every day. From fishermen and law enforcement agents to commercial pilots and rescue groups, Float Tech technology will give your team the protection and mobility they need with the comfort they deserve.

Featuring Float Tech® integrated technology, Float-Tech Life Jackets offer supreme performance over Type III foam life jackets and are the world's first to seamlessly integrate a removable, USCG-approved life vest into an all-weather jacket shell. Designed for low profile, comfortable use, Quatic Jackets are the best choice for long days on the water – both on and off the job.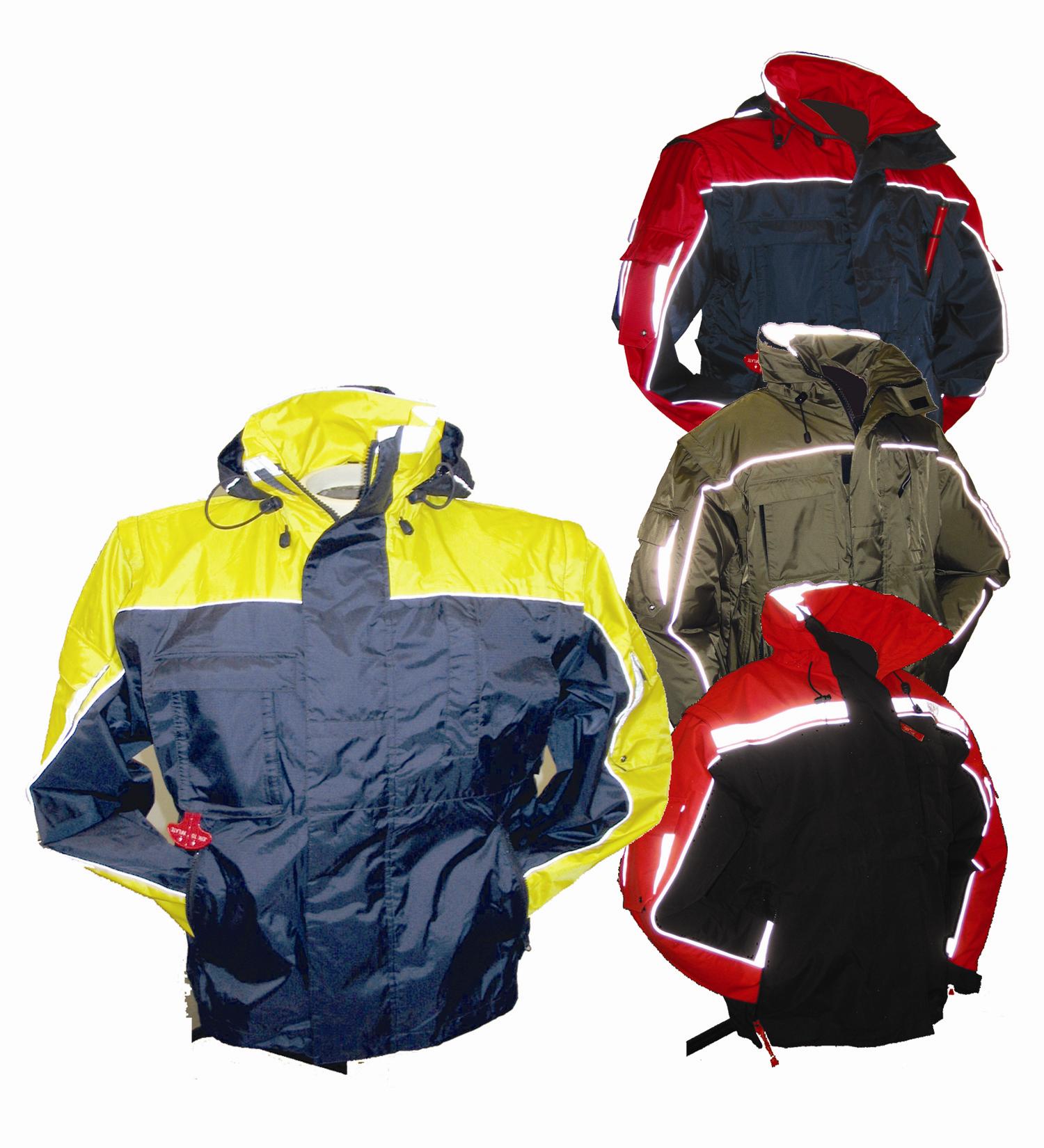 Additional Info
Reliable auto inflation within 3-5 seconds at 32lbs maximum inflation. The device is also convertible to "Manual Only," allowing you to deactivate the auto-inflation feature.
USCG Approved as Type V with Type III Performance (Model: FT-HRA-R5)
Outerwear is made to be waterproof, breathable, and lightweight.
System comes complete with two manual inflation backups, a hidden brimmed hood, adjustable side release buckles, 3M Scotchlite™ Reflective Fabric throughout, noncorrosive vislon zippers and an adjustable shock cord.
Compatible with single and dual D-ring harnesses by means of integral harness access points (select models).
Lightweight comfort ensures that it will not weigh down on your neck, shoulders or back.
Versatile features allow you to wear the inflatable life vest separately, as well as with the jacket, with or without sleeves (select models).
Fabric: Rip-stop Nylon Jacket with zip-off sleeves; available in colors: Red/Navy, Yellow/Navy, or Olive/Drab; (sizes XS-3XL)